Our Service
For some clients, our service extends beyond inspection and into maintenance. Should you wish, we can provide an on-site service to perform essential maintenance requiring replacement of small items such as fixings, seats, shackles, etc. If your requirements exceed that we will signpost you to other suitable suppliers.
Get in touch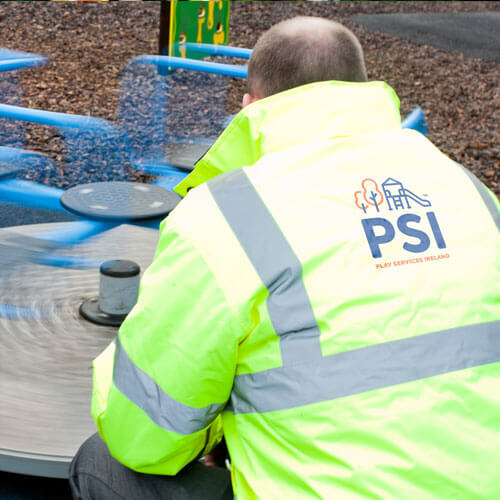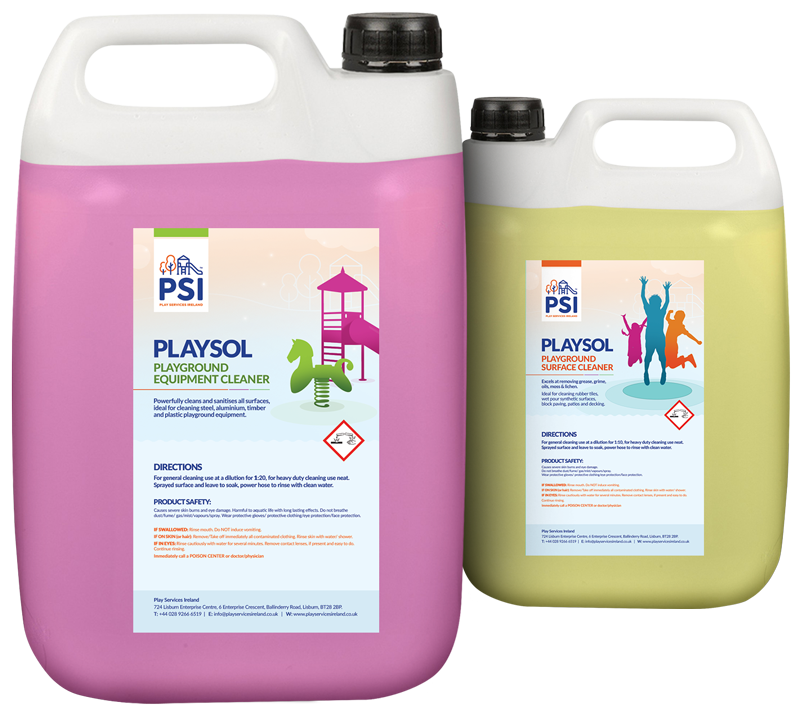 KEEP YOUR PLAYGROUND SAFE & CLEAN WITH PLAYSOL SURFACE AND
PLAYSOL

EQUIPMENT CLEANER.
Contains specially selected surfactants & cleaning agents

Fast & Easy Cleaning Kills 99% of Bacteria

Water Soluble Acid Free Removes Fungal Growth
Learn More
Preventative Maintenance
At Play Services Ireland we believe on providing our clients with the easiest possible approach to maintenance by providing a pro-active focus.This can be done by assisting with the Training of your staff in the areas of Routine (daily & weekly) and Operational (monthly & quarterly) Inspections.More regular Inspections makes it easier to identify wear and tear on your equipment.
Using technology such as our Mobile APP means our clients can inspect playgrounds with ease and without the need for paperwork.We firmly believe our Small World Inspections APP will revolutionise the Inspection and Risk Management Industry.
Find out more