Overview
Our latest version of our Mobile Playground Inspection APP -"Small World Inspections" ® with added functionality for 2020 has been designed especially for local authorities, contractors, facilities management companies and indoor soft-play areas
Simple & Reliable
Hugely reliable software means accuracy, compliance and efficiency. Now even more simple to use paperwork reporting will son be a thing of the past!
New interface guiding means the process of creating and maintaining your play inspection records is done with ease. Now available on both Android and iOS, the latest play area inspection software offers multiple use reporting, including:
Accurate reporting without misinterpretation of results

Ease of creating detailed, paperless audit trails

All data stored securely, in one place and in one format

Highly competitive annual fee, with no restriction on the number of users

The software works without internet access, allowing you to use it in even the most remote locations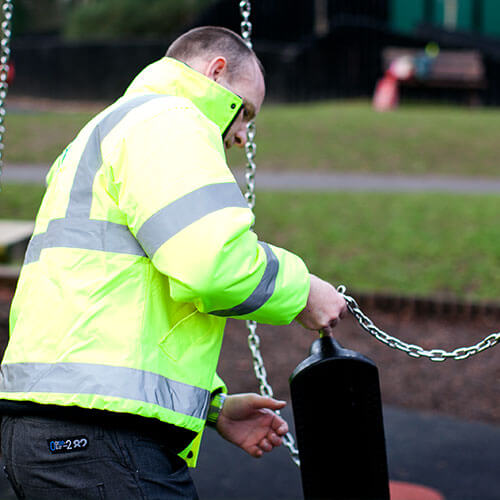 Our Small World Inspections Mobile App will revolutionise the Inspection & Risk Management of Playgrounds
Using technology such as our mobile APP means local authorities can inspect playgrounds with ease and without the need for paperwork.It is easy to use, is very reliable and will help with all your inspection tasks.
Available on Android and iOS, our play inspection app offers a wide range of useful features and benefits including:
Full range of Reporting
Paperless audit trails
All data stored securely, and in one place
View the video below to learn more about the many features and benefits of our Playground Inspection App -"Small World Inspections"®
More information can be found on our dedicated site smallworldinspections.com